With sadness, great respect and honor we remember our former partner, Channing Orr Richards. The sadness may be somewhat selfish for our personal loss. The respect and honor are our way of paying tribute to a great friend, law partner, and genuinely fine man.
Chan and Ken Essex founded our firm in 1976. Since that time and until his retirement in 2009 he was a leader and mentor in our firm. He practiced law with intelligence, dignity and impeccable character. He was an advocate for his clients but was always a gentleman and chose his words well and wisely. In firm meetings and around the office Chan was typically quiet and soft spoken but when he spoke, he was insightful and had everyone's attention. One of our partners described Chan as having the best moral compass of anyone he had ever known. He helped all of us understand how to practice law and led by word and example… all while keeping his family first and foremost in his mind. Years ago, we learned that there was no point in trying to schedule a firm meeting if it was at a time when one of Chan's children had a sporting event. It became a firm policy that a child's event of any kind was an excused absence from any law firm activity other than a court appearance. We also learned that the first two weeks of August of every year was Chan's family vacation and there was nothing that interfered with that event. On one occasion Chan was in the middle of a domestic case and the party on the other side of the matter wanted to finalize the case during the first two weeks of August. Chan advised the other party's legal counsel that he was going on vacation and that he would try to conclude the matter as quickly as possible when he got back. The other party felt some urgency and through his legal counsel offered to pay Chan a significant amount of money towards his fee to delay his vacation and wrap up the case in early August. Chan went on vacation.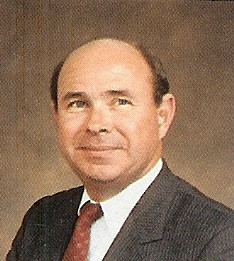 Another example of Chan's approach to the practice of law was that if he didn't feel like he had a good rapport with a client or didn't feel like he could easily get along with them, he would not take their case. More than one prospective client walked away or hung up the phone frustrated and/or bewildered when Chan turned down their case and their money. To Chan the practice of law was a matter of principle and quality. He represented his clients skillfully and professionally. He was held in high esteem not only by his partners but also by the attorneys he opposed. In perhaps one of the most unusual examples of the impression Chan made on people, the husband of one of his clients, after the divorce, remarried and later had marital problems with his next wife. The gentlemen hired Chan to represent him. When asked about hiring the attorney who had previously represented his former wife, the man explained that he had been impressed with Chan's fairness and wanted to be represented by an attorney who acted in that manner.
Chan was also a marvelous story teller, a gift that served him well in the courtroom. He could spin a yarn and usually enjoyed telling the story as much as his audience enjoyed listening. His words were special but his delivery and facial expressions as he spoke helped tell his story. He was a favorite lunch companion of everyone in the office as they would try to join him in hope of a new tale.
We remember him fondly and well. It is with great pride and respect that we continue to use his name as part of our firm name and logo.