Channing O. Richards (Retired)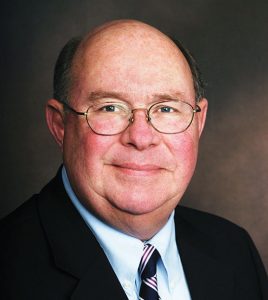 Channing Richards was one of our founding partners of Essex Richards. He has retired from the firm and no longer practices law.
Chan was born in Washington, D.C. and grew up in Charlotte. He graduated from Myers Park High School and the University of North Carolina at Chapel Hill, and earned his law degree from Duke University in 1966. Following graduation from law school, Chan served in the United States Navy. Upon his discharge from active duty in 1969, he returned to Charlotte and practiced law continuously in Charlotte for 39 years.
Chan and his wife, Sallye, live on Bald Head Island, North Carolina, and they commute regularly back to Charlotte to enjoy spending time with their two young grandchildren.