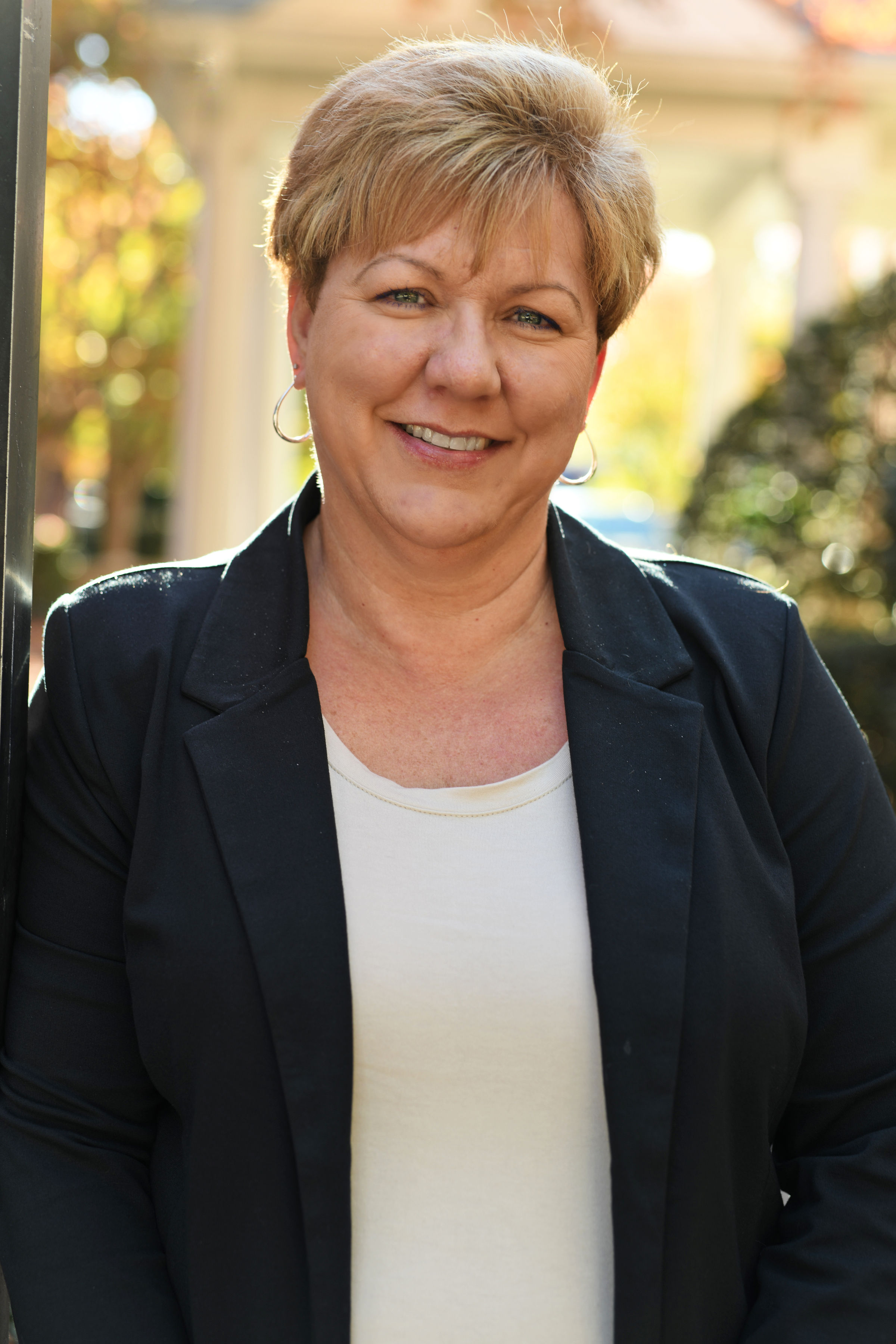 ---
Paralegal- Probate & Estate Administration, Corporate Administration
Shelby was born in Charlotte, North Carolina and moved to Chicago, Illinois in 1980. She grew up in the suburbs of Chicago and graduated from Barrington High School in 1988 and from Southern Illinois University at Edwardsville in 1992 earning a Bachelor of Science degree.
She worked for 8 years with the Mecklenburg County Clerk of Court in the estates division as a deputy Clerk. She has worked with estate administration for over 16 years and also has several years of corporate experience.
When she is not working, her new passion is to travel. Her last big trips were to Paris, Italy, and Spain.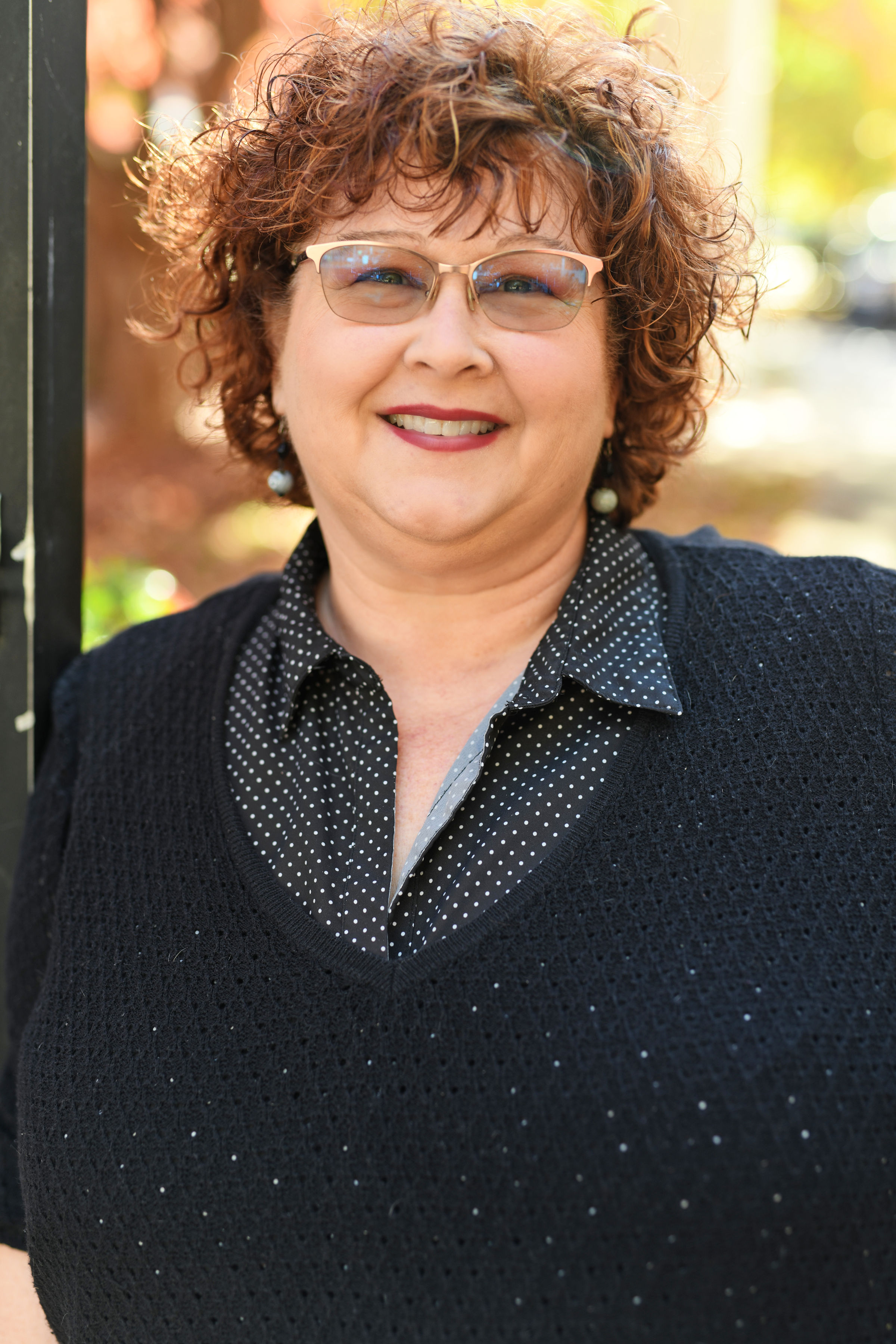 ---
Paralegal – Civil Litigation, Intellectual Property, Employment Law
Heather moved to Charlotte in 2006 to experience a city with more diversity and joined Essex Richards in 2014. She loves that she gets to enjoy all the different seasons that North Carolina offers and enjoys nothing more than a blustery winter day. Heather recently moved to a small town just outside Charlotte and likes that she can have that small town lifestyle while still enjoying all the things a big city has to offer. Heather loves to craft, cook and bake and feels blessed that both her home family and work family are open to trying all of her concoctions.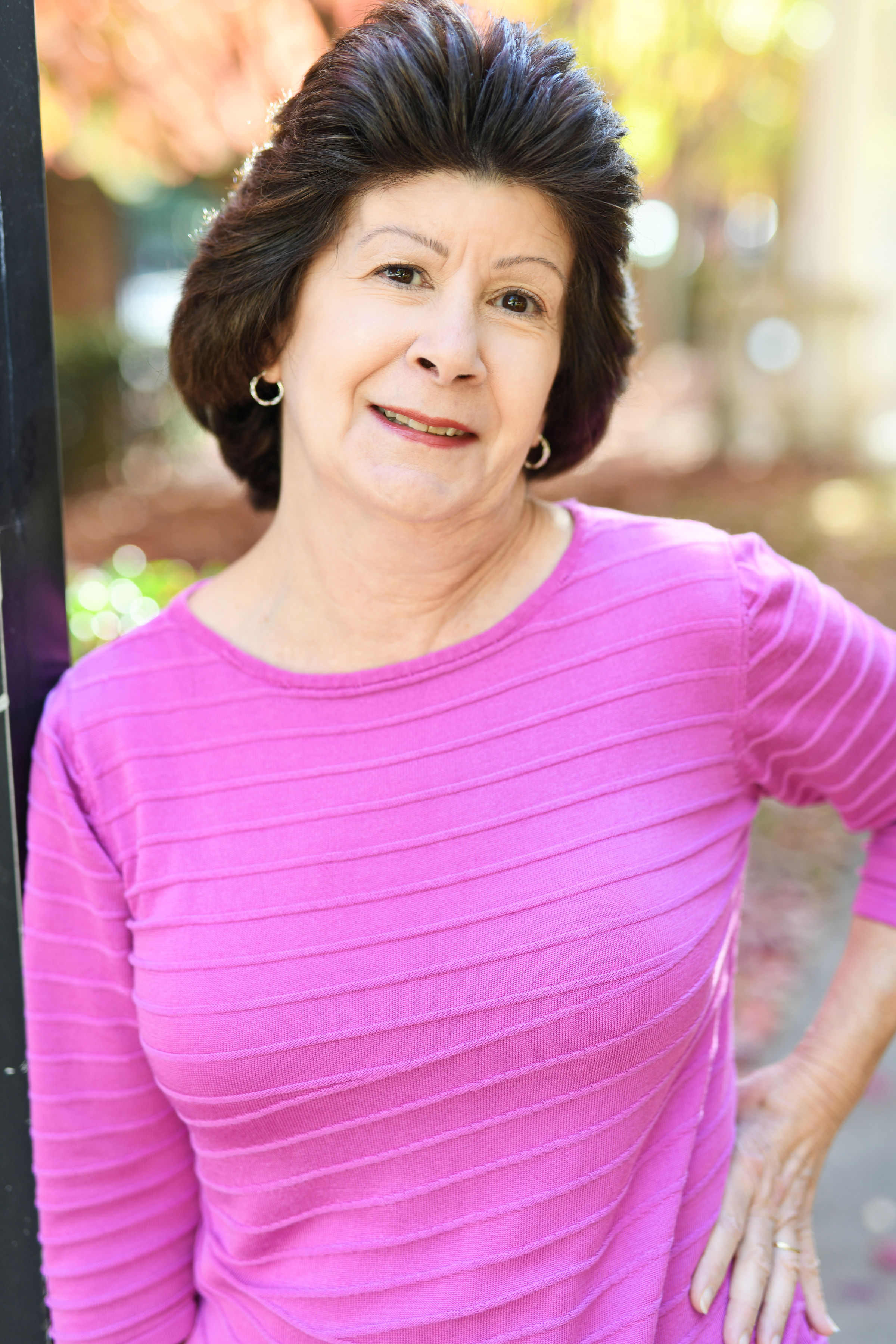 ---
Paralegal - Bankruptcy and Employment
Cindy grew up in Charlotte and has worked in law firms for over 40 years, mainly in the area of bankruptcy. She is a North Carolina Certified Paralegal, and has been with Essex Richards since 2014, and assists in the filings of Chapter 7 and 13 bankruptcies. She takes great pride in seeing cases through completion.
According to Cindy, "It is important that I enjoy what I do, and working with the people at Essex Richards makes that possible." Away from work, she loves spending time with her family, watching movies, playing games, and hosting family meals.
---
Genny was born an American citizen outside of Rome, Italy, as her Dad was a US diplomat at the American Embassy.  Genny's family moved to Germany during her primary years where she attended school with children from embassies from around the world.  Those early years afforded Genny a strong foundation of learning about world cultures, languages, and diplomacy.  Her family moved to Syracuse, New York, during the Great Blizzard of 1966.  It was magical to see kids sledding off their rooftops!
Genny graduated from Powelson Business School and embarked on a legal career that has continued for over 35 years.  She worked as a Legal Assistant in both litigation and corporate sectors with a focus on bankruptcy.  In 1998, Genny relocated from Syracuse, New York, to Charlotte, North Carolina.  She transitioned from legal support to legal administration/management when she was hired by Smith Helms Mulliss & Moore (aka Helms Mulliss Wicker) as the firm's Benefits Coordinator.  Genny was promoted to Secretarial Manager in 2008 following a merger with McGuireWoods.  In 2010, Genny was the recipient of the inaugural McGuireWoods Staff Excellence Award for her achievements. She continued expanding on her legal management experience by taking on lead roles at several Charlotte-area law firms.  In March of 2022, Genny was invited to join Essex Richards as their Firm Administrator.  Her passion to work and support the people of this prominent firm is the highlight of her career!
Genny has been an active member of the Association of Legal Administrators since 2006 where she has held several board committee posts.
Outside of work, Genny enjoys travelling and spending time with family and friends.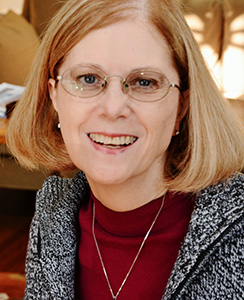 ---
Paralegal – Commercial Real Estate
Betty began her legal career working in a small law office in North Wilkesboro working with residential transactions while attending Hudson Community College, where she obtained her  AAS – Paralegal Technology. Following school, she became certified as a North Carolina Certified Paralegal.
Betty says that the diversity in her job over the years and her transition to working with commercial real estate transactions has been challenging and rewarding.  She has learned a great deal from each transaction and the individuals she works with.  She loves learning more with each unique real estate project, and enjoys adding to her  knowledge bank, for example, she just learned about "Ladybird" deeds while working on a composite transaction.
She has worked with John Maheras for over 6 years and, as his practice has grown and changed, has had the privilege to branch out and work in various areas of real estate.  She feels humbled to be a part of a group of professionals that are focused on teamwork, family, and who have thoroughly enveloped her within the group.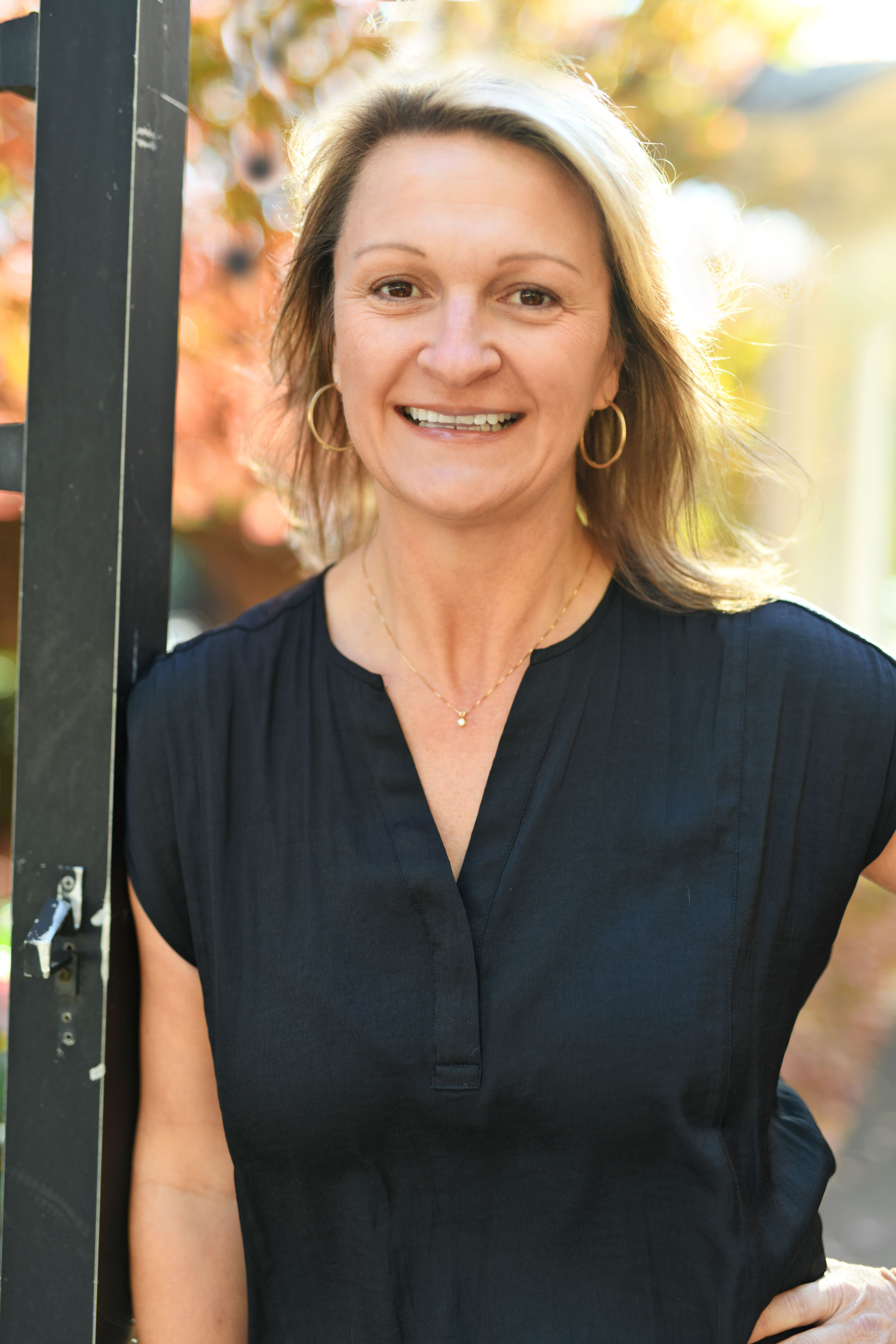 ---
Becky was born and raised in North Carolina and has lived in Charlotte since 2000. She graduated from Gaston College with an Associate Degree in Paralegal Technology. She is a North Carolina Certified Paralegal and has worked in family law since 1997. She has been with Essex Richards since 2012, and has worked with Rob Blair for over 20 years. Becky works primarily with Rob Blair, Bree Laughrun, and Lauren Lewis.
Outside of the office, Becky loves spending time with her family. She enjoys the outdoors whether it be at the beach or the mountains. Becky has been a Tar Heel fan since birth and loves watching and playing sports! She is also involved with her church and dedicates time to volunteering through community outreach and serving on various committees.
---
Marketing and Business Development
Barb is responsible for managing all aspects of firm marketing, branding, communications and business development, including event management, web site development, social media, advertising, client development, and attorney coaching.
Barb grew up in Richmond, Virginia, and graduated from Virginia Tech's Business School in 2003. Her experience in sales, marketing and business development spans over a decade.
Her career began in real estate sales and marketing, which gave her a first taste of the passion she has for helping people achieve their goals. She began working in the legal industry in 2008, for an AM Law 200 firm, where she was able to apply her sales know-how to coaching lawyers in developing business. In 2012, she was hired as the Director of Marketing for a Charlotte-based law firm, where she was responsible for creating, implementing, and directing the firm's marketing and business development initiatives. Barb now shares this experience with us, and notes that "thinking creatively and working with people to grow their business is what she loves about what she does."
Barb spends her time away from the office with her two young children, Will and Leighton, and her husband, Josh. She also enjoys writing her personal blog, doing Pilates and yoga, and cooking for her family.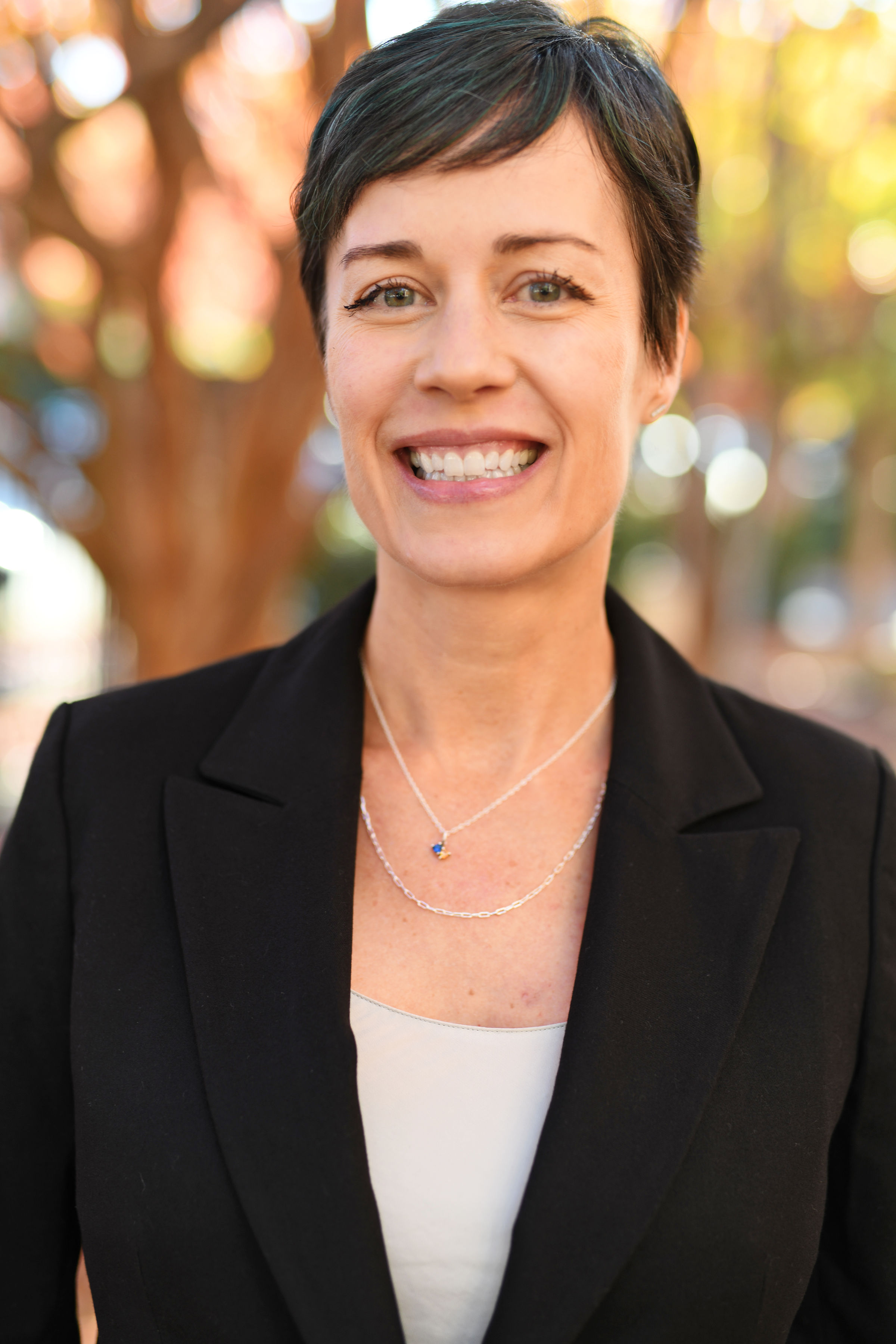 ---
Legal Assistant - ERISA and Disability
Melinda grew up in Seattle, WA area and graduated from the University of Washington. She got her first law firm job as a teenager and has been working in the legal field ever since. She thoroughly enjoys the camaraderie of a good team like the one at Essex Richards. Melinda joined the firm in 2022 to support the ERISA group and loves to help clients with their disability claims.
Aside from work, Melinda enjoys gardening, traveling, hiking, fly fishing and hanging out with her dog Ginny, and sometimes her teenage son. Whenever possible, she volunteers for Davidson for Ukraine and the Poor People's Campaign.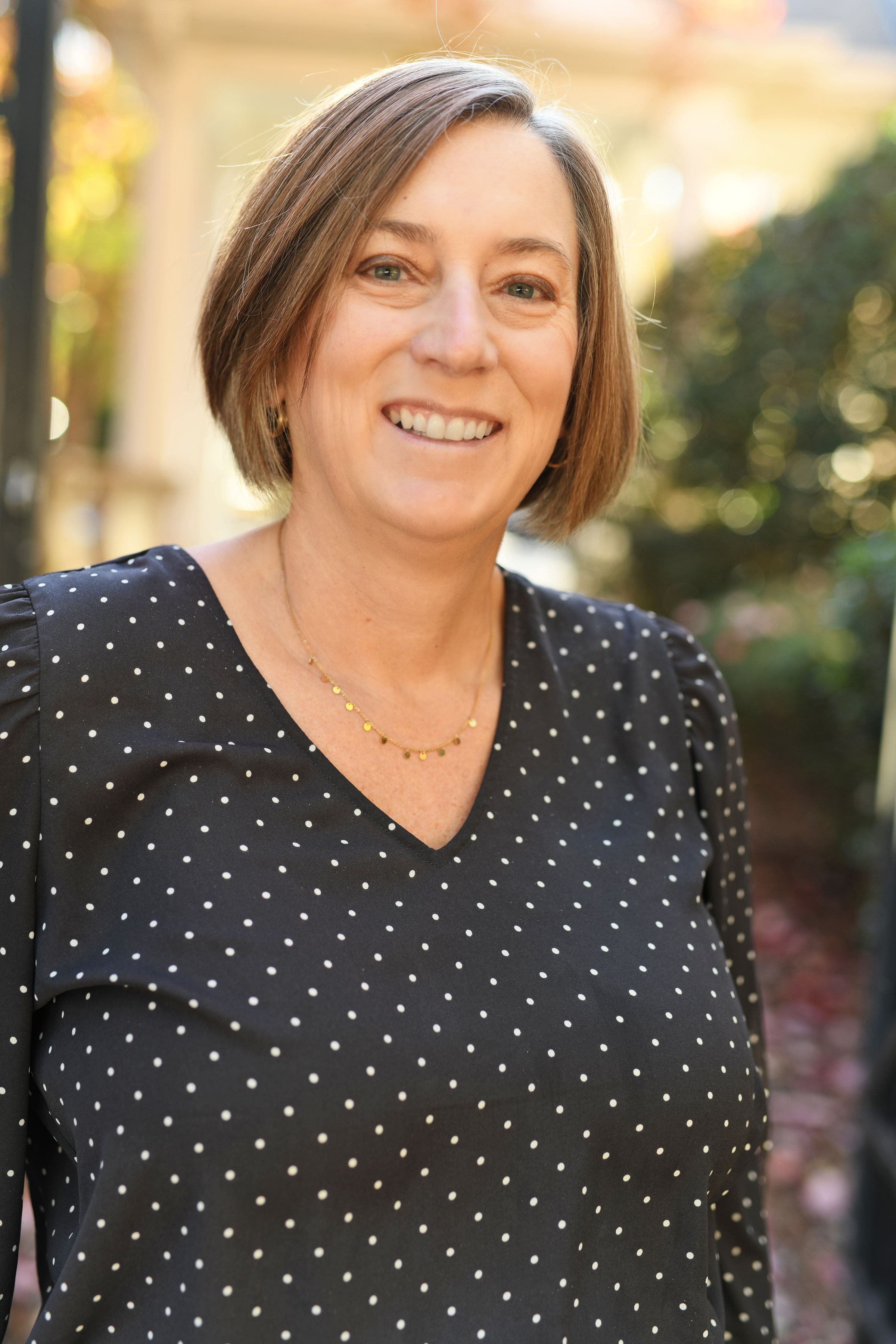 ---
Julie grew up in Newton, NC where she graduated from Newton-Conover High School in 1987.  She graduated from East Carolina University in 1991 earning a Bachelor's Degree of Science. She began her legal career in 2011 working for a small startup firm that leased offices in the Essex Richards building.  She worked for several other small firms over the last 11 years and joined Essex Richards in 2022.
Outside of the office, Julie enjoys spending time with her children, Caroline, Elena, and Owen, and her husband Chris. She enjoys hanging out with friends, being outdoors, exercising, competing in races, and lounging on the beach.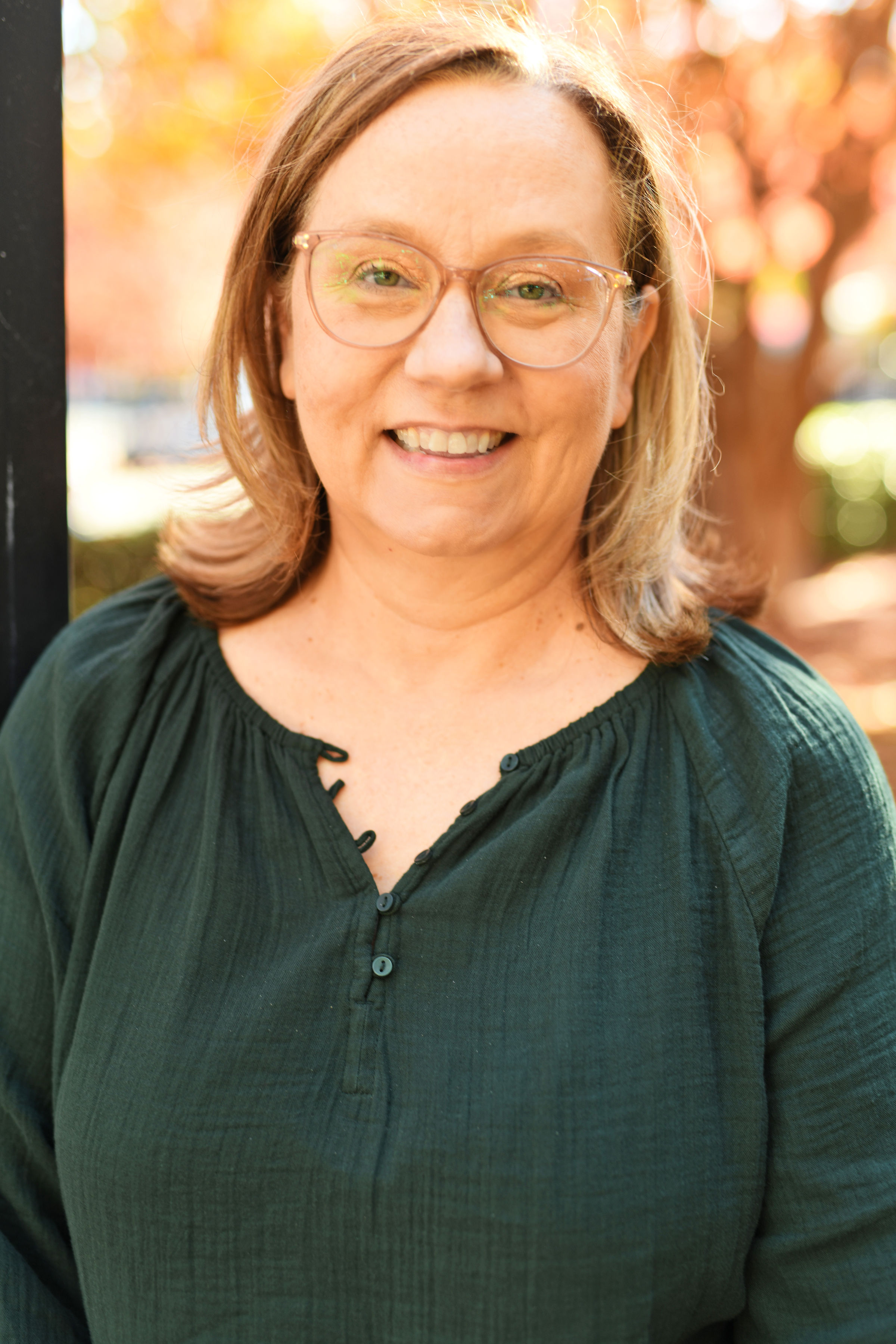 ---
Debbie was born and raised in NE Ohio, and has lived in seven different states in her adult life.  In 2019, she returned to her favorite state, North Carolina, to put down roots.
She is happy to have found her way to Essex Richards.  Debbie enjoys helping others and likes being part of the team here at the firm.
Outside of work, Debbie enjoys spending time with family and friends (especially her two grown daughters!), reading, music, the beach, and watching sports.  She's a long-suffering Cleveland sports fan and hopes that she can see at least one championship by a Cleveland team in her lifetime!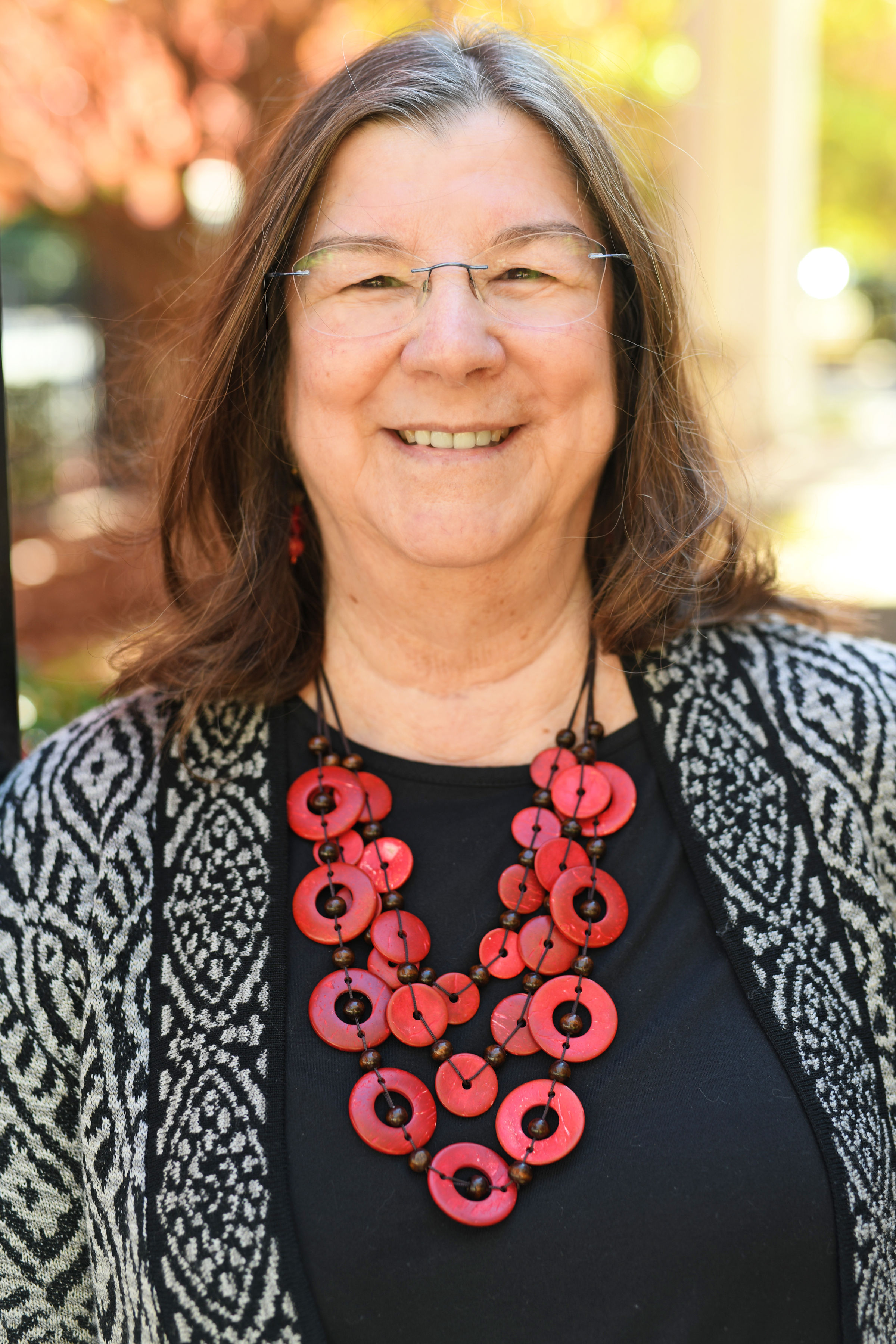 ---
Cathy has been with Essex Richards since 2004. She visited North Carolina in 2003 and instantly fell in love with everything the state has to offer. The next year, she decided to make Charlotte her home.
Her passions are her family, friends, and church. She also enjoys volunteering and spear-heads the firm's team for Easterseals UPC's annual 5K, which is a national fundraising event that raises money to support individuals with disabilities and special needs. One of Cathy's favorite memories made in Charlotte was jumping out of an airplane to celebrate her birthday.